Aricoma strengthens in public sector software development by acquiring SYSCOM Software
Prague, June 26, 2023 – Aricoma, a leading ICT services provider and part of the KKCG Group, acquires SYSCOM Software (SSW). The company specializes in the development of custom software for public sector bodies. It currently employs around eighty experts. The Prague-based SYSCOM Software has been operating on the market since 1994. The company's most important projects include the IS AVISme, a comprehensive economic information system for the state administration, the AVISme ESS file service, or projects in the field of research and application of AI in healthcare.

The acquisition of SSW complements Aricoma's portfolio in the area of software development for the public sector, which the group's Komix and CES EA companies focus on.

"Developing technologies for the digitalization of the state is one of Aricoma's business development priorities. With the acquisition of SYSCOM Software, we are significantly strengthening our team of experts who, in addition to technological skills, must understand the complex legislative framework of the digital public administration agenda," said Aricoma CEO Milan Sameš.

"Joining Aricoma is a significant step in our nearly 30-year development. Becoming part of the market leader will enable us to further develop projects for public administration, both in the Czech Republic and for the European Union institutions," added Kamil Bouška, CEO of SYSCOM Software.
About Aricoma Group 
With an annual turnover of over 10 billion CZK and nearly 4,000 employees, Aricoma Group, member of KKCG AG, is the largest ICT service provider in the Czech Republic and Slovakia. Aricoma Group includes AUTOCONT, Cleverlance, Komix, AEC, CES EA, Internet Projekt, Seavus, Stratiteq, Clearcode, Musala Soft, Sabris Consultingm, Consulting 4U and SYSCOM Software. For more information, please visit
www.aricoma.com
. 
About KKCG 
KKCG is an investment and innovation group with expertise in lotteries and gaming, energy, technology, and real estate. Founded by entrepreneur, investor, and philanthropist Karel Komárek, KKCG employs over 10,000 people in 36 countries across its portfolio companies, with more than €8 billion in assets under management. Its businesses include, amongst others, Allwyn, a multi-national lottery operator; MND Group, an international producer and supplier of traditional and renewable energy; ARICOMA Group, comprehensive IT services provider across Europe and the US; and KKCG Real Estate Group. With operations on several continents, KKCG businesses draw on capital, networks, and insights from across the group to enable profitable, sustainable growth for the long term. KKCG is committed to supporting the communities where it operates, contributing to the societies it works within.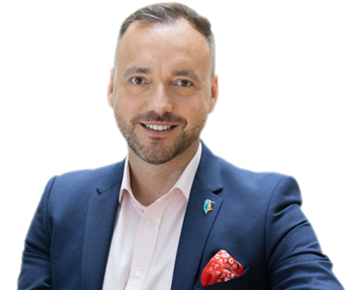 Media contact
Michal Malysa
Head of Brand and Communications