https://www.buzzsprout.com/1710535/9697117-inspirace-havel-partners-ridi-marketing-i-obchod-pomoci-active-crm-a-power-apps
Customer profile
With offices in Prague, Brno, Plzeň, Olomouc, Ostrava and Bratislava, HAVEL & PARTNERS is the largest independent law firm in Central Europe with a team of 250 lawyers and tax advisors, 150 attorneys and a total of 500 associates, including employees of the cooperating collection agency Cash Collectors.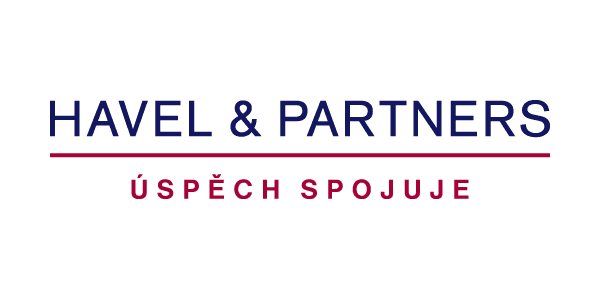 The main objective of the first stage of the project was to replace the old inadequate system and upgrade the support of processes in the area of contact management, marketing events organization - campaigns, social and sporting events and business, especially opportunity management. The contractor and our internal team worked very intensively on the project, so we managed to launch the system within the deadline. The project continues to progress with the second phase which includes some advanced functionality and integrations with other information systems. The challenge remains to engage a wider range of users for day-to-day use. The project has been a success so far.
Baseline and project objectives
With a vision to be the leading Czech-Slovak law firm providing services that meet the highest international standards of the legal profession, Havel & Partners decided to replace the original Microsoft Dynamics CRM 2011 system with a new, modern and mobile solution to support superior working and business relationships with clients.

The main objectives of the project included improving the organization of marketing campaigns and events with advanced customer nomination and segmentation. An integral part of the project was the treatment of access to individual data, based on established rules. Supporting contact and opportunity management as well as linking to an external mailing service were key processes that the implementation project was to address.

The requirements and goals of the customer were successfully met by the designed and implemented ACtive CRM system - AUTOCONT CRM solution, developed on the Power Apps platform, especially for the area of activity, contact and opportunity management.
Benefits
System support for event management for clear nomination of contacts
Innovation of contact and opportunity management
Contact segmentation based on criteria and categorization
Connection to external email campaigns
Mobile applications
Support for GDPR processes and treatment of access to client data according to permissions
Intensive four-month implementation to meet ambitious go-live deadline
Solution
Event management support
One of the most beneficial stages of the project was the implementation of an application to support event marketing, which replaced the original inefficient record keeping. The new solution fully supports the complex process of nominating contacts for individual campaigns, such as gifting clients for Christmas or implementing sports and social events. Nominations for each campaign are subject to automated evaluation as well as a manual approval process. This contributes to a high standard of event preparation and client relationship building.

The new solution fully supports the contact nomination process, from bulk addition based on categorization of the contact, for example by past activities or defined parameters, to manual addition of individual clients.

Online checking of attendees at events
Thanks to the mobile app, checking and registering participants at events is now easy, in a few clicks with an instant overview of attendance. Using a tablet, hostesses can now quickly tag guests who have arrived at an event, including their escorts, or easily enter guests without prior registration. This solution facilitates easy evaluation of all hosted events and makes it easy to quickly send surveys and polls during or after the event.

Contact management
Recording and complex categorization of contacts across the database of legal services customers, partners and competitors is supported by ACtive CRM. This solution has been supplemented with fields that need to be tracked for uniform contact types. Keeping track of statuses, different types of hierarchy and relationships is an integral part of this. Of course, the protection of sensitive client data is ensured at the highest level, including permission-based data access treatment.

All information is mainly used for combined and sophisticated contact segmentation within event management and for contact relationship management.

System support for segmentation
A successful campaign and event is always preceded by a thorough contact segmentation. The system supports the specification of groups based on defined conditions. As a result, the creation of dynamic segments based on categorizations as well as static ones is supported by an online application with the possibility to exclude and restrict contact groups.

External mailing without problems
Even the process of creating and sending out mailing campaigns is more efficient with the new solution. By connecting the system to an external mailing application, the need for data exports and imports is eliminated. Everything is available in one place, from the contacts to the evaluation of individual mailings, such as receiving the mail, opening it and clicking through to the links. This information can be fed back to contacts when specifying target groups for future actions.
Used technologies
ACtive CRM
Microsoft Power Apps
Microsoft Azure
Microsoft Outlook
DO NOT HESITATE TO
CONTACT US
Are you interested in more information or an offer for your specific situation?