https://www.buzzsprout.com/1710535/10841351-reference-propojeni-noveho-e-shopu-s-erp-pro-vyrobce-cerpadel-pumpa
Customer profile
Pumpa is a leading Czech dealer of pumps and their service. It has more than 80 employees, two branches and several partner stores. It offers a range of 40 brands and more than 1000 products.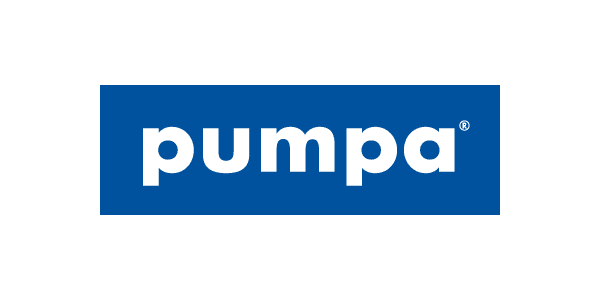 "The modernization of our e-shop was a necessary step to make shopping more convenient for our customers and at the same time eliminate complex administrative tasks in our company. Sitecore XP and Microsoft 365 Business Central technologies fulfill all our ideas. The main benefit for us is the easy management of our product portfolio and all order-related data in one place. For the customer, the 3D view, product comparison, personal account and other features make purchasing more convenient."
Baseline and project objectives
A functional and user-friendly e-shop is a necessity, said Pumpa some time ago and decided to modernize their previous e-shop together with specialists from AUTOCONT and Internet Project. Compared to the old version, it has added more useful features to facilitate shopping and order processing. Among the main requirements for the new e-shop was a clearer and more intuitive user interface for customers, which should make the selection of goods and the entire purchase as easy as possible. Another prerequisite for a successful solution was to reduce the administrative tasks associated with ordering. In addition, Pumpa's marketing specialists were given modern tools for working with the audience and managing the customer experience.

To meet the project objectives, the solution had to provide full product, order and customer data integration and management. These parameters were best met by the technologies Sitecore XP selected as the Digital Experience Platform and Microsoft Dynamics 365 Business Central for ERP.
Benefits
Manage all product data in one place
Possibility of marketing segmentation of users according to their behaviour on the e-shop
Pleasant customer experience thanks to content personalisation options
Faster communication with the customer thanks to notifications and automatic emails about the status of the order
Automation of processes by transferring order data to the ERP system
Personalised display of products to the customer according to their needs
Easier product selection for the customer with product comparison and 3D product display
Secure solution on a powerful AC cloud infrastructure that offers convenient vertical and horizontal scaling and load-balancing
Solution
Product portfolio management
The product catalogue and the description of the parameters of each product, including images, can be managed by the administrator in Microsoft Dynamics 365 Business Central. This eliminates the problem of information discrepancies in the ERP and in the e-shop and makes the management of the product portfolio efficient. In addition, Microsoft Dynamics 365 Business Central generates a product price list once a day, which also takes into account the setting of any quantity discounts.

Product comparison and 3D view
For a better customer experience, the new e-shop has a 3D view. When the customer grabs a product and moves the mouse, they see the product from all sides. Because the individual Pumpa pump products have many variants, their presentation in the e-shop is not simple. For this reason, a clear comparison tool was created to help customers choose the most suitable product, all from a web browser.

User account
To improve the shopping experience and build relationships with customers, the e-shop naturally has a user account and easy registration. Every registered user can thus have an overview of their order history and all documents related to their purchase in one place. The user account is linked to the ERP Microsoft Dynamics 365 Business Central and no additional document synchronization is required. The moment a document is created in the ERP, it is automatically displayed in the user account.

Tools for marketers
Thanks to the Sitecore XP platform, marketers are given the tools to help build a satisfied customer base. They can create segments of their customers according to their behaviour in the e-shop and then target their marketing activities to them - for example by sending a personalised email. Moreover, this can be implemented unattended based on data and timing thanks to the "marketing automation" module.

Order status information
Through data collected from Microsoft Dynamics 365 Business Central, customers receive information about the status of their order after placing an order via notifications and automated emails. Since the emails go out automatically, the work associated with administration is eliminated.
Used technologies
Microsoft Dynamics 365 Business Central
Sitecore Experience Platform
AC cloud
DO NOT HESITATE TO
CONTACT US
Are you interested in more information or an offer for your specific situation?