https://www.buzzsprout.com/1710535/10867758-reference-migrace-12-500-uzivatelu-ceske-sporitelny-na-platformu-microsoft-365
Customer profile
Česká spořitelna is the largest bank in the Czech Republic in terms of number of clients. It provides services to individuals, small and medium-sized companies as well as towns and municipalities. It is also part of the strong Erste Group, which operates in Central and Eastern Europe through a network of more than 2,600 branches in seven countries.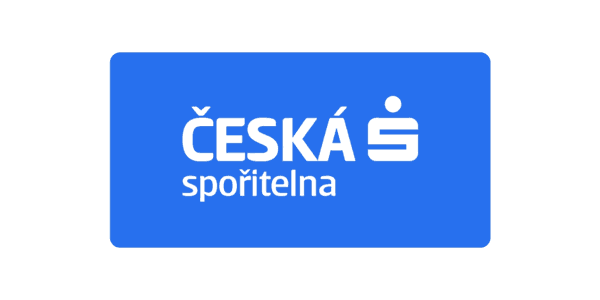 The transition from Google to Microsoft was a top priority bank-wide project for Česká spořitelna a.s., which was completed in full within the deadline. One of the greatest added values of AUTOCONT was the ability to respond to changes and challenges that arose during the project.
Baseline and project objectives
For many years, Česká spořitelna has used Google's G suite platform for mail, calls, chat, file storage and sharing and other services. As the bank is a member of the Erste Group, where Microsoft 365 is used as a standard for communication and collaboration, the decision was made to migrate to this platform. Česká spořitelna also wanted to use this move to move its internal communication and collaboration to a higher level and to streamline teamwork. At the same time, it wanted to offer room for further growth and use of advanced automation and agenda-solving capabilities through purpose-built applications. In doing so, it also wanted to lay the groundwork for a future shift towards leveraging the Microsoft AI platform to further streamline internal processes and customer service delivery.

The main objective of the project was to migrate the entire bank and all 12,500 users to a Microsoft 365 environment. However, the technical migration itself, such as moving emails, files and migrating services, would not have had the desired effects if the project had not also been built from the start as a cultural change, with the individual and the team at the centre.
Benefits
Effective remote communication
Online meeting solutions
Hybrid meeting option
Facilitating processes
Room for further streamlining of services
Potential for further expansion
Integration of the bank's intranet into MS Teams
Solution
We designed and implemented a complex transformation project for the bank. A key factor in the success of the project was an experienced team equipped with expertise in several areas - technical, security, compliance and adoption. The solution covers the entire Microsoft 365 toolset with Microsoft Cloud Security Services. Azure services and Power Platform tools were used as part of the delivery. Microsoft Teams Rooms facilities were also delivered and implemented.

The project started in November 2020 with an assessement phase and continued with an implementation phase from February to April 2021. Subsequently, in 4 packs, emails and calendars were migrated to Outlook, migrated to MS Teams, files were transferred to OneDrive and SharePoint and other applications and scripts were migrated. This phase was completed at the end of October 2021. Another support phase, babysitting, was then carried out until the end of January 2022.

For the technical part of the migration, AUTOCONT together with partners Orbit s.r.o., Greycorbel s.r.o. and CES EA delivered a number of specific migration tools that enabled a controlled and fast migration and supported awareness and user satisfaction with the process itself. The migration took place in several waves. Employees assigned to a wave went through an information session, training, the actual migration and enhanced post-migration support. For each of the 12,500 employees, there was not only mass communication but also individual communication of person-specific deadlines according to their inclusion in the migration wave. For this purpose, AUTOCONT developed a tool, built on Microsoft Power Automate. Migrating from an on-premise environment to the cloud brings immediate benefits and significant immediate benefits for users. Here, however, the migration was from cloud to cloud. Česká spořitelna's employees used Google services extensively and were therefore used to working with cloud storage. However, the principles of working in Google G Suite and Microsoft 365 differ. Microsoft pushes the possibilities further and offers a comprehensive environment for teamwork. However, the individual Microsoft 365 applications needed to be explained and put into the context of use in the bank - by role or tribe.

In the adoption campaign, our specialists followed the best practices and methodologies of Microsoft Adoption and Change Management Framework, Office365 User Adoption Guide and PROSCI. They defined the strategy and communicated regularly through relevant communication channels to ensure that everyone had enough information at the right time. A comprehensive adoption portal was prepared, extensive support, training and materials including text and video guides were set up. AUTOCONT supplemented these standard resources with purpose-built interactive guides created in Power Apps. Power Apps were also used for FAQs, booking consultations, support management and other support activities.

The customer is already fully working in a Microsoft 365 environment, so the main objective has been met. The set up solution now provides huge potential for further expansion and integration with other applications used in Česká spořitelna and the entire Erste Group. An example of an already implemented benefit is the integration of the bank's intranet into MS Teams. AUTOCONT specialists continue to support employees and make their work more efficient with Microsoft 365 tools.
Used technologies
Microsoft 365
Microsoft Cloud Security Services
Azure Services
Power Platform
Microsoft Teams Rooms
Microsoft Power Automate
Microsoft Outlook
Microsoft Teams
Microsoft OneDrive
DO NOT HESITATE TO
CONTACT US
Are you interested in more information or an offer for your specific situation?