The first four companies adopt the new name Aricoma
Prague, September 4, 2023 – AEC, Komix, CES EA and Autocont (Belgium) have been renamed Aricoma. The companies in the first wave of the rebranding are now operating under a common name, logo, visual identity and website. At the end of the year, Autocont in the Czech Republic and Slovakia and Internet Projekt will join them.

The solutions and services of the renamed companies can be found at aricoma.com.

Enterprise Cybersecurity Digital Government Transformation Services for EU Institutions AEC has been a leading provider of comprehensive enterprise cybersecurity services for more than thirty years. Its technologies are tested by a team of experienced experts in its own innovation lab. Their major clients include Komerční banka, University Hospital Plzeň, Kooperativa, GasNet and Curium Pharma, among others.

"The name change and the creation of the Enterprise Cybersecurity business unit marks a significant step for the company – we are not losing our identity, but becoming part of a strong player that is also one of the market leaders in cybersecurity. It is therefore important for us that we are among the first to become Aricoma," said Tomáš Strýček, Enterprise Cybersecurity Business Unit Director at Aricoma.

Developers from Komix and CES EA have a track record of successful system integrations supporting the digitalization of public administration. These include the development and long-term support of services for the Citizen Portal or the Basic Registers Information System in the Czech Republic, the development of solutions for the operation of health insurance companies, and the migration and security of systems or portals of other institutions across sectors. Now the two companies are merging into one and changing their name to Aricoma.

"As Aricoma, a leading ICT services provider in our market, we are strengthening our role with clients, especially in the public sector, to whom we deliver critical tailored software solutions. It is no coincidence that one of Aricoma's missions is to be the digital pillar of our world, including in Western Europe," said Tomas Rutrle, Director of the Digital Business Unit.

Autocont's team in Brussels is involved in the delivery of IT infrastructure for the data centers of the European Commission institutions, IT solutions for the European Parliament and the supply of technology for FRONTEX.

"In Brussels we have shown that we can be a reliable provider of important ICT services to the EU institutions. As Aricoma, we bring our customers on the international market a wide portfolio of services under one brand," added Michal Šejnoha, Director of International Business Unit.

On 1 January 2024, the remaining part of Autocont and the supplier of e-commerce solutions Internet Projekt will also become Aricoma. This year's acquisitions – SAP experts Sabris Consulting and Consulting 4U, and custom public administration software developer SYSCOM Software – will follow at later date.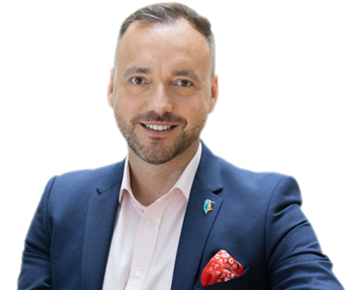 Media contact
Michal Malysa
Head of Brand and Communications