Customer profile
Invia.cz is the largest internet travel agency in the Czech Republic and an authorized seller of tours of more than 300 reputable and insured travel agencies operating on the Czech and Slovak market. More than 3 million satisfied clients who have chosen this company to buy their holidays speak for the quality and safety of its services. Invia.cz offers a constantly updated offer of catalogue and last minute tours in online form and thanks to a clear and uniform form saves its customers time when planning a holiday. The company's application tools and IT infrastructure are therefore a critical part of the company's business.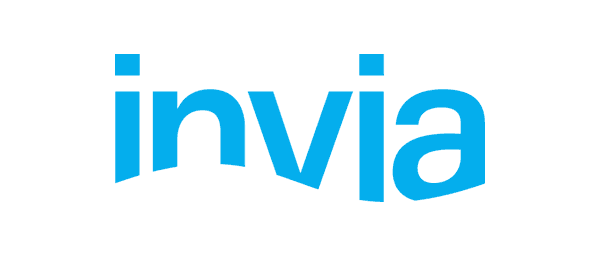 Business-critical applications now run on a new converged HPE solution that gives us the flexibility to optimize operational costs in combination with the use of AUTOCONT DCS pleAzureStack and MICROSOFT Azure cloud services.
Baseline and project objectives
Invia.cz has undergone a major evolution of its operational infrastructure for business-critical applications. It chose HPE technologies, first ProLiant servers with storage on MSA disk arrays, which it later replaced with a converged architecture of Blade servers with storage on a more powerful 3PAR disk array, where it securely stored its data and applications for 7 years.

In 2021, the company decided to upgrade its IT solution due to the need to improve the performance and reliability of its business operations. The goals of the project were to maintain the benefits of the "blade" solution, find a generational successor to the converged server infrastructure, maintain reliability levels and increase disk storage performance, provide disaster recovery plans, and accelerate the backbone network.
Benefits
Reliable and secure operation of IT infrastructure and permanently available production systems for key business applications
Maintain a proven converged infrastructure with easy performance scaling and solution management
With a converged "blade" architecture, retire legacy SAN switches as well as leverage Ethernet subsystems for live migration
High 99.999% availability and performance of all-flash disk array with the ability to use data reduction mechanisms (deduplication, compression) to save real disk array space
Solution design and implementation from a partner with the highest HPE certifications and competencies
AUTOCONT service contract for the security and safety of the new IT infrastructure
Solution
Invia.cz has long used AUTOCONT as a contractual service partner. We hold the highest HPE Platinum partner certification and our specialists fulfill the requirements of several implementation and service competencies. After implemented consultations, we designed and planned the transition from the outdated infrastructure to the most suitable variant of the new generation HPE options.

Once the target design was agreed, the converged HPE Synergy server solution was delivered first and selected Blade servers were migrated in stages as part of the implementation. In the second phase, a new HPE Primera disk array was procured and data was migrated to it from the existing 3PAR array. The business application data is backed up on HPE Ultrium tape drives to ensure rapid recovery according to Disaster Recovery plans.

The implementation and configuration were planned so that the new infrastructure could be safely integrated into the operational environment, without any downtime of important business applications of Invia.cz. Business continuity and availability of online applications within the disaster plans is ensured and enhanced thanks to the interconnection of the server infrastructure with the cloud services AUTOCONT DCS pleAzureStack and MICROSOFT Azure.

Prior to the project, HPE 5900cp converged switches were delivered and configured and the backbone network was expanded to 10gbps. The project also included increased security at the perimeter and the implementation of a new FortiGate 200F firewall cluster, which provides a scalable and reliably secure SD-WAN environment with next-generation gateway capabilities for running enterprise applications. It effectively protects these mission-critical enterprise applications from cyber threats with system-on-chip acceleration in an affordable and easy-to-deploy design.
Used technologies
System HPE Synergy 12000 Frame
Servery HPE Synergy 480 Gen10
HPE Primera A630 all-flash disk array
Switche HPE 5900CP
Cluster firewall FortiGate 200F
DO NOT HESITATE TO
CONTACT US
Are you interested in more information or an offer for your specific situation?