https://www.buzzsprout.com/1710535/11060661-reference-jednoducha-bezpecna-a-jednotna-sprava-site-ve-spolecnosti-zeelandia
Customer Profile
Zeelandia has been operating on the Czech market for more than 30 years. It is a leading manufacturer of raw materials for bakeries and confectioneries. A wide range of products is produced in three Czech production plants. From cooked fillings, cereal dips and fermented products to dry mixes. It offers customers innovative products based on 120 years of experience, new raw materials, state-of-the-art processes and marketing concepts. It offers customers not only products, but also support and inspiration. It is part of the Dutch group Koninklijke Zeelandia Groep, which operates in more than 30 countries and sells to about 100 countries worldwide.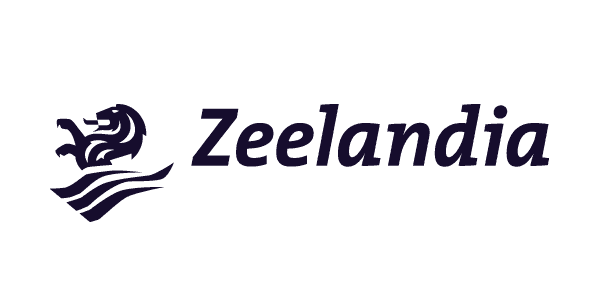 For the smooth operation of Zeelandia, running a robust and secure communications infrastructure is nowadays an absolute necessity in order to ensure that IT services and their users are connected wherever they are.
Baseline and project objectives
Zeelandia has captured the innovative trend in previous years and has placed its core IT infrastructure in the cloud, whether public or private. In this situation, the communication infrastructure between several data centers, manufacturing plants and distribution centers is absolutely crucial for the smooth running of the company.

However, the communication infrastructure has remained in its original state. It was built up over a long period of time and was therefore very inhomogeneous. For the most part, equipment for the SOHO segment was used, most of which was already beyond any manufacturer's support. The border elements were not deployed in high availability mode, did not contain the nowadays necessary security control capabilities for network traffic, and last but not least it was not possible to effectively monitor and manage such infrastructure. In the event of any outage, it was difficult and often time-consuming to get it back up and running.

It was for these reasons that the company decided to deploy Cisco Meraki technology, of which AUTOCONT was a part.
A právě kvůli těmto důvodům se společnost rozhodla pro nasazení technologie Cisco Meraki, čehož byl AUTOCONT součástí.
Benefits
Robust and secure communications infrastructure
Unified management and monitoring
Easier problem solving and troubleshooting
Transparent access control (to and within the network)
MDM - managed devices are completely transparent in the network
Solution with the help of a strong partner and manufacturer
Solution
Implementing Cisco Meraki technology meant solving all of the above problems for Zeelandia. All implemented technology is monitored and managed from a single portal. The monitoring of VPN connections, use of analytics over WAN interfaces or WiFi networks helps a lot when deploying new IT services (e.g. Microsoft 365, Infor® ERP, etc.). An equally capable assistant is the integrated MDM (Mobile Device Management), which ensures the smooth operation of wireless terminals used in production and warehouse processes.

All elements precisely match the requirements and needs of the operation. Important communication nodes are redundant. With an overview of the entire communication infrastructure, potential problems can be quickly identified and resolved quickly. In addition, Cisco guarantees superior life-cycle service support for all infrastructure elements.
DO NOT HESITATE TO
CONTACT US
Are you interested in more information or an offer for your specific situation?