Customer profile
Outlook environment - i.e. a tool for customer relationship management, business management, order management and marketing campaigns. Thanks to the interconnection with Outlook environment, it can automatically sort emails, connect to the calendar and synchronize contacts.

In addition, eWay-CRM looks and works exactly like Outlook. Users do not need to be trained on a new CRM system, as they are already familiar with Outlook. In addition, it also offers advanced features on par with competing enterprise solutions, making it a tool for small businesses with few employees as well as medium and large enterprises with individual requirements.

Today, eWay System has over 1,400 customers, in 26 countries, and their CRM can be purchased by customers either as an on-premise solution or as SaaS, or software as a service. And it is in the case of the second option that the data is hosted at AUTOCONT.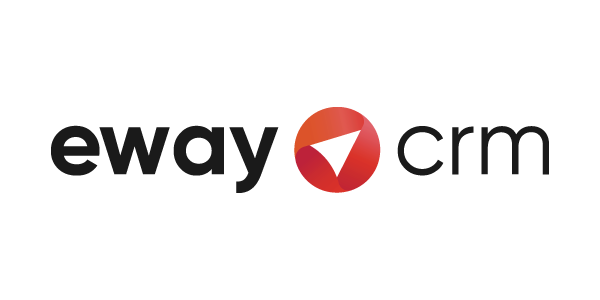 We have long been looking for a reliable vendor that offers a combination of a stable and secure cloud and the ability to set things up your way. We are very happy that we came across AUTOCONT, where we are now hosting hundreds of clients and more are coming quickly. They are a strategic partner who can always help us.
Baseline and project objectives
The company eWay System s.r.o. was looking for a flexible and reliable cloud infrastructure solution on which to technically run eWay-CRM. Scalability was important. This was because there was a need to create a platform with minimal initial investment that would allow the company to grow gradually, develop its service and always adapt to current needs.

As eWay-CRM is now used by hundreds of customers around the world, fail-safe operation of the infrastructure and security of the stored data are key parameters.
Benefits
IT infrastructure in high availability mode without the need for initial investment
Guaranteed responsiveness and performance of all computing components
Ability to adjust parameters and scope of services according to current needs
Transparent monitoring and reporting
Ability to focus fully on application development
Real-time cost tracking, i.e. "you only pay for what you use"
24 x 7 x 365 support
Solution
We offer vPDC services in three forms - IaaS public and dedicated cloud, or in combination as a hybrid solution. The customer uses the public cloud. The composition of services is divided into five categories: network, server, storage, backup and software. Each of these categories has its own unique parameters and features.

A virtual server is a service running on an enterprise blade server with a powerful VMware vSphere virtualization layer to achieve abstraction, flexibility and server power distribution. It has well-defined performance parameters and SLAs describing guaranteed service availability. It can essentially be thought of as a diskless server to which virtual disks are attached by the customer as additional products.

Virtual disk is an integral part of any virtual infrastructure. To each virtual server created, the customer has added the required number of disks with the appropriate parameters. The service runs on top of enterprise and midrange storage systems from reputable vendors.

The Network product group provides network services for the virtual private data center. The area includes vLAN, Public IP Block, vRouter, virtual NAS and Internet products. Finally, software products are also an integral part of the vPDC service, which, in conjunction with secure backup environments and proper licensing coverage, are backed by the highest partner certifications from software vendors. In this case, we are talking about virtual backup and software.

By using the vPDC service, the customer has achieved several advantages, including undoubtedly high guaranteed availability of services - 99.999% with a maximum outage of 5 minutes/year, the possibility of real-time monitoring of their costs for the infrastructure operated, or last but not least, the ability to manage their infrastructure and services themselves through the provider's application, including transparent monitoring and reporting of the services provided and the required billing.

The AC Cloud environment uses the Intel® Xeon® Scalable processors platform. The latest generation of Intel® cloud technology helps optimize performance, maximizing resource utilization and investment. The Intel® Xeon® Scalable platform provides cloud servers with a robust foundation for the workloads they need. Intel® Deep Learning Boost architecture accelerates operations associated with AI and deep learning workloads that are optimized for vector neural network (VNNI) instructions. This dramatically improves performance on tasks such as object recognition, image classification, speech recognition and translation, and more.
Used technologies
Intel® Xeon® Scalable processors
Cisco UCS
Microsoft OS, SQL
VMware vSphere 7
Veeam Backup & Replication 11
NetApp StorageGrid
DO NOT HESITATE TO
CONTACT US
Are you interested in more information or an offer for your specific situation?