Customer profile
Schwan Cosmetics CR manufactures a full range of wooden cosmetic pencils. It currently has 470 employees. The company is part of the globally operating Schwan Cosmetics International group, as a member of the Schwan-STABILO Group.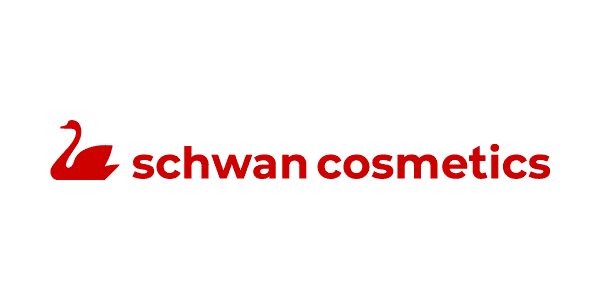 Where the usual view of reality is not enough.
Baseline and project objectives
The company was looking for a way to achieve continuous improvement in production efficiency, reduce waste and meet corporate strategic goals. From an IT perspective, the customer was using ERP, MES and BI solutions, however, he was unable to see clearly in these tools and his data what to focus on.

After discussion, the customer agreed to a joint R&D project, the scope of which would be to research, design, develop and implement an AI system suitable for long-term routine productivity support in a manufacturing environment.

The project had several objectives. To find cues in historical data to improve manufacturing and logistics processes and to enhance the capabilities of employees with AI-based technologies and solutions.It was also to suggest areas of change that would lead to shorter lead times for production orders and increase the efficiency of machine and labor utilization.
Benefits
Progressive minimisation of the occurrence and impact of influences in production
Revealing dependencies in production (schedule, production, accounting) and impacts over a period of time down to the detail of the production operation
More accurate planning of future periods
Keeping know-how in the company when employees leave
Data cleansing and validation
Management of the entire production process across all management levels from a single application
Implementation of tools to support continuous improvement in production
Basis for extension to other business processes
Solution
AUTOCONT a.s. implemented the R&D project using the Team Data Science Process (TDSP) methodology. Thanks to the use of this methodology, a close mutual cooperation with key people from the customer who understand the operation of the production plant was established.

The first part of the project involved process analysis and analysis of historical data for the last five years. Through these two analyses, the customer was shown the links and anomalies in their historical operations that may be negatively affecting their production. The project focused on these elements in terms of identifying and predicting the effects on production.

In the next part of the project, a working prototype of the application was created using the RStudio Shiny platform. This platform provided a flexible basis for quickly creating a usable solution that would display real customer data and also serve as a production application specification in terms of user interface and how to work with the application. Using the functional prototype, the customer began to add information to the identified influences on production operations. At the same time, the customer prepared workflows for the given influences to prevent or minimize their impact on production.

In the third part of the project AUTOCONT a.s. created a prediction model that predicts the occurrence of influences on planned production orders based on historical customer behaviour and current production plans. Furthermore, in cooperation with our sister company Cleverlance Enterprise Solutions, a production application was developed, which is built on the .NET Core platform. This provides the customer with a solution that shows them the three aspects of production, what has happened in the past, what is currently happening and what is likely to happen.

In cooperation with the customer, an economic evaluation of the production throughput was also carried out, so that he can see the financial impact of the different influences and is thus able to prioritize his operations.

In cooperation with SCADA Servis s.r.o., the so-called IAI operator screen was delivered to the customer. With this screen, production operators receive information about future influences on their production section and at the same time receive a workflow to eliminate or minimize the impact of the influence. With this approach, the customer receives a tool for improving their execution processes and also maintains the company's valuable process know-how.

The project has been evaluated as a success and at the same time the customer continues to cooperate with AUTOCONT a.s. in service support and consultation.
Used technologies
RStudio IDE
RStudio Shiny Server
Telerik
NET Core
MS IIS
MS SQL ML Services
MS SQL Server Integration Services
MS SQL
HP DL380 G10
HP EVA 6400
DO NOT HESITATE TO
CONTACT US
Are you interested in more information or an offer for your specific situation?