Customer profile
AGC Glass Europe manufactures, processes and distributes flat glass for the construction, automotive and other sectors (transport, solar and high-tech). AUTOCONT remotely manages more than 400 servers of this company located throughout Europe, North Africa and Brazil.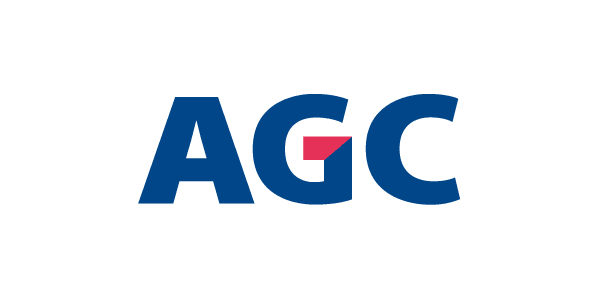 During the first three years of the collaboration, the main objectives of the project - a seamless transition to another provider, maintaining the level of service quality, increasing flexibility and, above all, achieving operational savings - were achieved and we continued the collaboration for another 4 years. During this time, support was extended to include Office 365 daily management services and antivirus protection, where similar objectives were achieved. In 2019 we decided to extend the contract with AUTOCONT again for another 3 years.
Baseline and project objectives
In 2011, AGC Glass Europe issued a tender to outsource the management of its 350 servers located across Europe as the existing server management contract was coming to an end.

AGC Glass Europe's objective was to unify the management of its IT infrastructure across Europe, increase its flexibility and ultimately reduce the current cost of providing these IT services while maintaining the required quality of service. Along with large, globally operating IT companies, AUTOCONT was also approached by AGC Glass Europe's Belgian headquarters in this tender.

AUTOCONT convinced AGC Glass Europe, thanks to its expertise, its long experience in similar services, its operational capacity and its innovative capabilities, that it was able to offer remote management and support of the server infrastructure on a pan-European scale, including the coordination and provision of assistance to AGC's local partners in the implementation of on-site interventions, under the best conditions.

AUTOCONT has met AGC Glass Europe's expectations over a total of seven years of cooperation and has delivered the agreed IT services to the full satisfaction of AGC Europe throughout North Africa and Brazil, including the expanding migration and subsequent management services for the Office 365 environment and antivirus for servers and users, which AUTOCONT has been providing since 2018. Therefore, AGC Glass Europe has decided to extend the contract with AUTOCONT for another 3 years in 2019.
Benefits
Handover of routine activities to a specialist supplier and freeing up in-house capacity for conceptual and development work
Transparent and predictable management costs - server infrastructure - antivirus system - Office 365 environment on the basis of fixed monthly payments according to the number of areas managed
Unification of the principles of operational support, which has been provided on a national basis (one provider for the whole of Europe, North Africa and Brazil)
Standardisation and measurability of the quality of server infrastructure management processes and services
Comprehensive solutions to project requirements thanks to AUTOCONT's broad portfolio
Solution
The assignment was to take over the care of 350 AGC Glass Europe servers and provide remote support and management to the customer in a 24x7 mode. Work on the project started in the autumn of 2011 and AUTOCONT started outsourcing server management in March 2012.

As part of this project, we deployed an infrastructure monitoring solution, consolidated existing monitoring systems into a single system, streamlined system and backup management, and implemented preventive infrastructure maintenance.

In 2015, a 3-year extension was agreed and in 2018, an agreement was reached to expand the service portfolio to include Office 365 and anti-virus support for infrastructure and users. AUTOCONT has also confirmed its qualities in these areas.

After a total of 7 years of operation, AGC Glass Europe evaluates the service very positively. The total number of servers, located in 12 countries (Europe, North Africa, Brazil) and remotely managed by AUTOCONT from the Czech Republic, has grown to more than 400 during the cooperation. AUTOCONT is also involved in the coordination and interaction with local partners providing on-site infrastructure support.

AUTOCONT has demonstrated The level of service provided is evaluated at regular meetings with the customer. Due to the quality of AUTOCONT's services, we expect to increase the number of servers managed and implement several projects to further improve operations within the AGC group.
DO NOT HESITATE TO
CONTACT US
Are you interested in more information or an offer for your specific situation?